Staff
It takes a dedicated and engaged team to build legacy in your financial planning. Take a second to meet ours.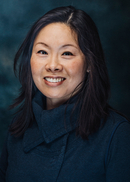 Sarah H Boyd
Associate Financial Representative
Office 312-641-8900

Focused on organized, day-to-day operations, Sarah makes sure that clients can expect quick communication and timely results. While Tom is in front of his clients, deeply understanding their goals and preparing them for the future, Sarah is making the wheels turn at the office to deliver on those promises.

An avid runner and sports enthusiast, Sarah also enjoys interior design and music. Originally from St. Louis, she currently calls Edgewater home.